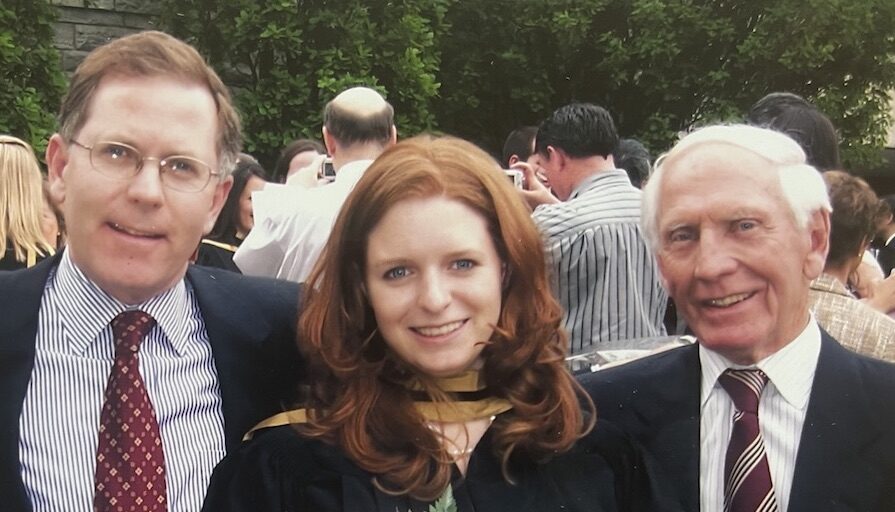 Three-quarters of a century of operations is no small achievement, and one that undoubtedly comes with times of dramatic growth and change. For Canerector, there are three short periods where the company experienced intense growth, each doubling the company's size. The first was the 1983 purchase of a large, national competitor, TIW Industries, profiled in our first article earlier this year recognizing Canerector's 75 years in business. The second was the purchase of the Mitchell Group of companies in 2001, which rivalled Canerector in size, suddenly doubling the size of the company, followed by two years of struggle to bring the operations to profitability. The boardroom dedication and recognition of Pierre Désormeaux earlier this year highlights the challenges during this period.
Canerector completed its first thirty acquisitions in thirty years. The next thirty took three.
The third period of dramatic growth occurred between 2011 and 2014. Canerector completed its first thirty acquisitions in thirty years, the next thirty took three. This chaotic period forced Canerector to develop a new structure and team, adapting their homegrown principles to a much larger, diversified operation. This is the tale of Canerector's renewal and reinvigoration for future growth.
Seizing the Opportunity: Challenge Accepted
In 1978, two of Canerector's owners wanted to exit the business. But Stanley Hawkins, the third partner, was hardly at an age and stage of his career where he wanted to take on more risk and investment in the business. Stan indicated to his son, Cecil, that it probably made sense to sell the business along with his partners unless Cecil was on board for the long term. Cecil recognized the opportunity and swiftly traded his future as a lawyer for life in the fabrication business.
A generation later, a similar conversation took place. Cecil's daughter, Amanda, was working part time while completing an MBA at Columbia University in New York City. The great recession of 2008 had torn through the economy a couple of years prior, and many owners had held on for better times to sell their businesses. It seemed to Cecil that those better times had arrived, and Canerector would encounter an unprecedented number of deals at fair prices. With its commitment to long-term focus and financial strength, Canerector owns its facilities and avoids debt. As a result, it thrives during tough times, coming out of the recession stronger than ever with large cash reserves to invest.
This was the time to grow, but it was hardly the time for Cecil to take on more risk and investment; it was only worth it if Amanda was in for the long haul. Amanda jumped at the chance, and the father-daughter duo got to work.
Building the Foundation for Growth
There was a lot of work to do. This transformation required reimagining the company's structure. Before this expansion, Cecil had been the main actor at Canerector, negotiating deals, working with the general managers, reviewing results, and working to remedy any issues. This approach had reached its limit; Canerector would have to change to build a base for growth.
This was a classic adjustment period for an entrepreneurial company; trying to replicate success through systems and a team versus the scrappy growth and ambition of a growing start-up. They needed to build this foundation and enlist resources to learn and retain the knowledge in the business while ramping up activity to match the company's scale.
Succession: A Long-Term View
Thankfully, the Hawkins had first-hand experience with succession. Cecil had the chance to draw many lessons from his own transition from Stan and wanted to ensure that everyone was well prepared to support the company into the future.
During high school, Amanda's first role with the company was covering reception during a maternity leave. She also worked in her school's IT department after hours and assisted another Canerector company with accounting and clerical support. Her passion was always in math and science, earning medals in math competitions as School Champion twice. She decided to pursue mechanical engineering and enrolled at Queen's University.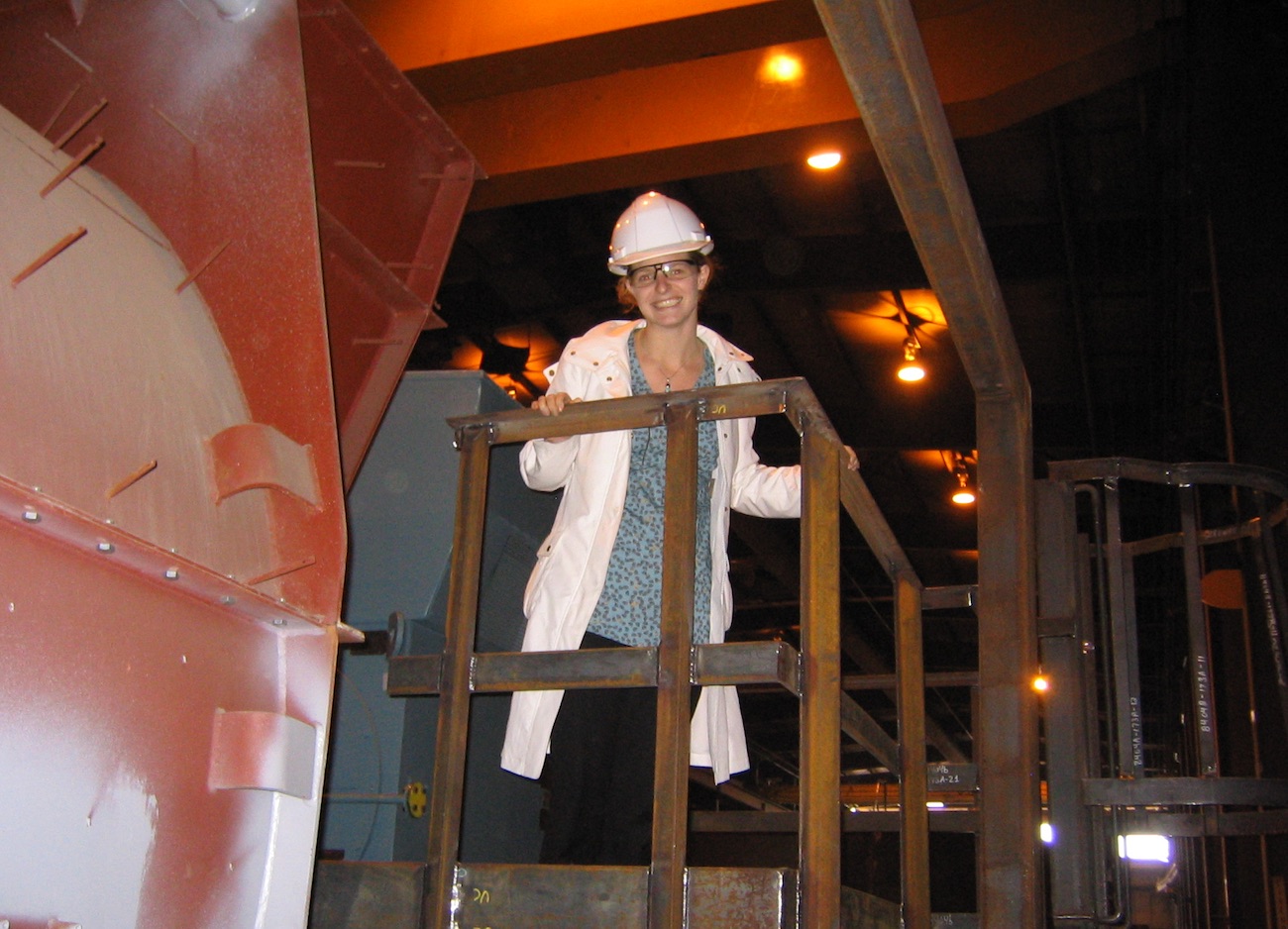 During her studies, Amanda had the opportunity to work with other Canerector businesses, gaining exposure in the shop, drafting, engineering, and quality assurance. "These roles really gave me a firsthand understanding of how elements of a manufacturing company fit together. In hindsight, these experiences were invaluable, helping me build relationships throughout the company and learn so much. I can't thank the teams enough for sharing their knowledge," Amanda recalls.
Following her graduation, Amanda moved to Calgary to work at TIW Western as a junior engineer, progressing to become a project manager. "I loved the activity and opportunity in Calgary at that time. I was able to work directly on large-scale projects and travel to see job sites throughout Alberta. My old boss and mentor, Karel Kense, used to offer to come in early once a week and walk the shop, sharing explanations, insights, and other details about how the business worked, which I really valued. He really supported me by letting me take on challenges and think on my feet."
As Amanda's role with TIW Western was coming to an end, Canerector purchased two companies based out of Calgary. Amanda had the opportunity to be on the ground participating in due diligence, merging two competing operations, and unwinding the portion of a business that had been acquired to be standalone. This early exposure to operations and acquisitions would prove to be critical experience for what came next.
Canerector Acquires Thirty Businesses in Three Years
In 2011, the deals started coming, and Cecil, Amanda and the new team were visiting targets, meeting with leaders, closing deals, and adding a growing number of companies to the group.
"It was unbelievable how quickly we grew, and how the team and company changed so dramatically. But, looking back, it's hard to imagine where we would be otherwise." – Amanda Hawkins.
In early 2011, another fateful phone call came in. This time, Cecil had found a company that was struggling, and wanted to know if Amanda was willing to take on a turnaround. Amanda found herself commuting weekly from New York City to Winnipeg while finishing her degree. She ended up staying in Winnipeg for seven months, stepping in as the general manager. The business required lots of care and attention, and she worked to build a team, change processes, and repair the damaged morale of the group. Finally, with the team and a new president in place, the transformed business went on to many successful years.
While Canerector has taken on the challenge of restructuring struggling businesses a handful of times, this is not the norm. Canerector generally buys businesses because they're good businesses. Canerector values the existing culture, history, and team and wants to support, not disrupt, a company's operation. They believe in having the right team in place and encouraging them to be entrepreneurial, but now with the backing and strength of a large parent company.
Most of the businesses Canerector purchases are from owners who wish to retire. Thus, many acquisitions are also undergoing succession and leadership changes. Canerector had to develop its skills in finding, training and supporting new leaders at these businesses, while also onboarding many new staff at its corporate office to handle this increased activity.
"I also really believe in our team and their drive to move the company forward, building on generations of success and growth." – Amanda Hawkins.
Managing a rapidly growing company with many new leaders, from a corporate office with mostly new staff, is chaotic at best. Amanda recalls, "I remember the deals happening at a pace of about one a month for a long time. I was on the road constantly, doing 100 flights a year. It was unbelievable how quickly we grew, and how the team and company changed so dramatically. But, looking back, it's hard to imagine where we would be otherwise. The company is so much larger and much more diversified," Amanda says while reflecting on this period.
This expansion and growth set Canerector up for its next successful chapter. These new companies established a presence in many new markets for Canerector, from busses to subways, culverts to large custom pipe fittings, equipment rentals, dust collectors, specialty-designed cabs, Teflon coatings, and even products for the production of pet food! The company now had a presence in new regions like Quebec City, Dallas, Guelph, Prince George, Pennsylvania, Los Angeles, New Brunswick, Atlanta, Oregon, and Missouri.
The Future of Canerector
Amanda and the new Canerector team got to work. They gained experience, learning lessons and building their skills as they went. The new team and leadership were invigorated, excited to take on challenges and continue to grow.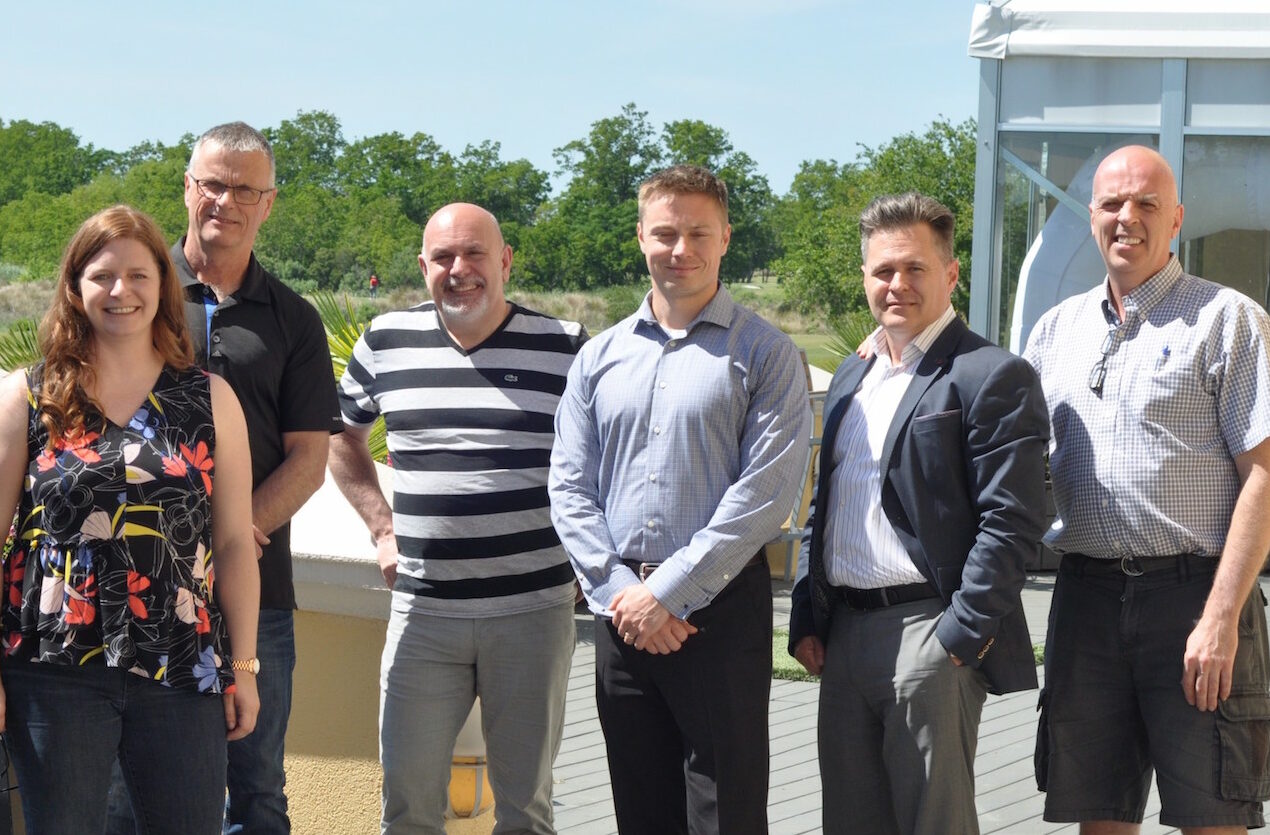 Stanley Hawkins and Cecil Hawkins can be proud of this next generation and what's to come. Their sharing of knowledge, leadership guidance, and business forethought has helped shape and strengthen the generation of executives leading the company today. "Youth and vitality are only an advantage when accompanied by experience and wisdom. Fortunately Amanda's many years of experience in all facets of the company gave her a solid foundation on which to build this next phase of the company's development," Cecil Hawkins notes upon reflection over this time period.
"I'm proud of where the company is today and where it came from," says Amanda. "I also really believe in our team and their drive to move the company forward, building on generations of success and growth. I know we can look forward to an exciting future."