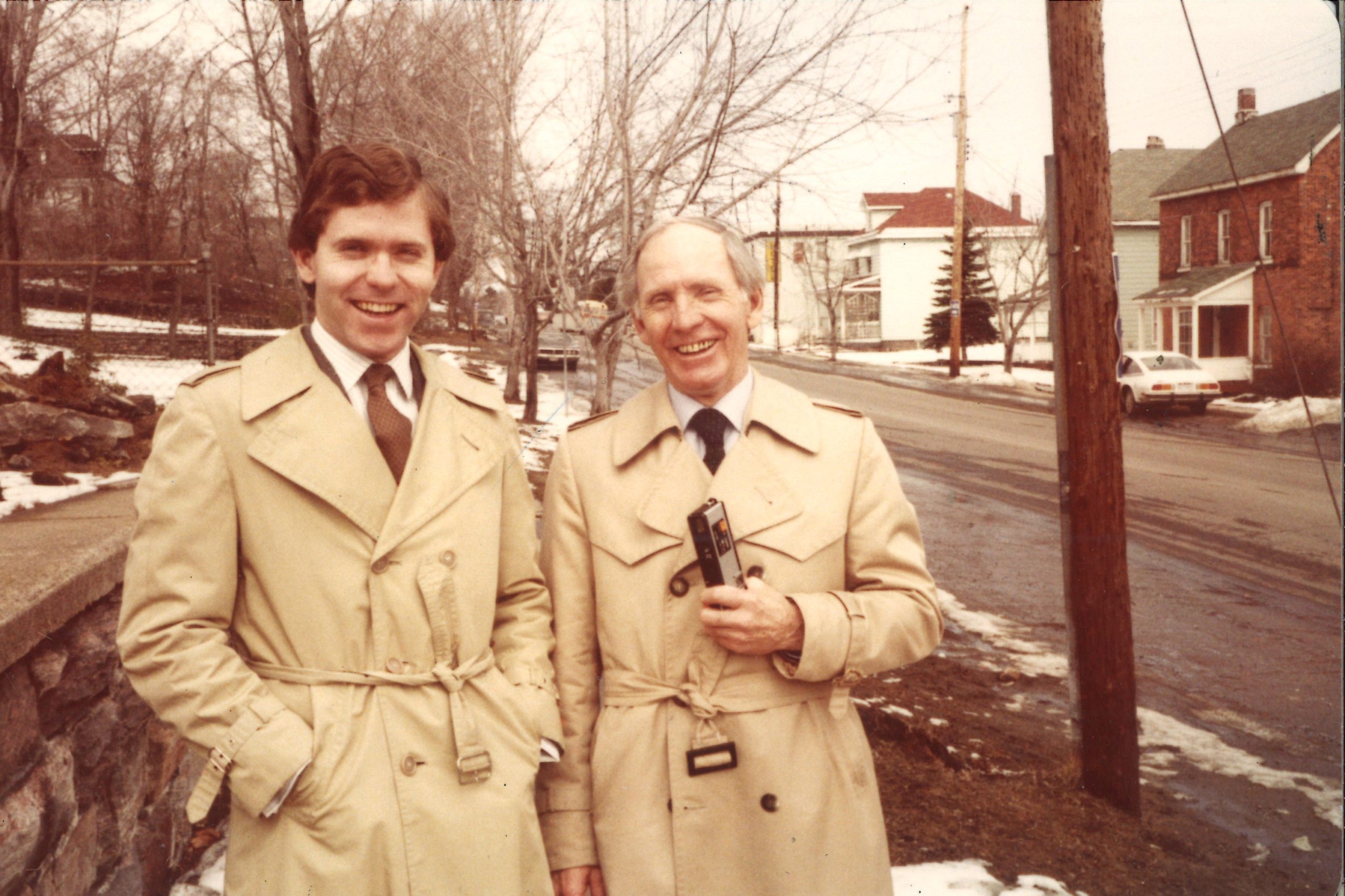 Cecil and Stanley Hawkins circa the 1980s. 
Canerector is proud to be celebrating 75 years of operation. Since its creation in 1947, the company has undergone an incredible transformation from a small field team to a multi-company family business. Its success is closely related to the three successive owners of the same family who were willing and able to transfer leadership from one generation to the next. One period was particularly formative: the transition of leadership from Stanley Hawkins to his son Cecil in the early 1980s. It was during this time period that Canerector developed the principles it still follows today.
Beginnings: The Rise of Canadian Erectors
At its beginnings, Canerector, then known as Canadian Erectors, was a small boiler repair and maintenance firm based in Montreal, Quebec with three founding partners: Army Armstrong, Rosaire Vaillancourt, and Stan Hawkins. After many years of hard work, Canadian Erectors emerged from the 1960s as a well-established company focused on field-erected storage tanks while also fabricating pressure vessels and other platework. In the early 1970s, commodity prices soared, and the company's customers were desperate to increase their capacity. As a result, steel plate, Canadian Erectors' main raw material, became very scarce. The strong demand combined with the steel shortages helped the company generate significant profits in 1974 and 1975.
Unfortunately, the economy and demand contracted soon after, while the political environment in Quebec worried Montreal business owners. Stanley Hawkins' two partners in Canadian Erectors became restive. They told Stan they wanted to sell their shares. As the CEO of the business, Stan was facing a difficult situation and the key to solve this problem came from an unexpected source.
At the time, Stan's son Cecil was attending law school. He worked at Canadian Erectors during the summer of 1978. In his spare time he reviewed the financial statements of the company. Having a flair for finance, Cecil could recognize a good deal when it presented itself. Making a life-changing decision, he approached his father with the idea of combining their efforts to buy out the two partners who wished to sell. On August 10, 1978, Canadian Erectors became a family business with father and son as owners.
As a young man with an unusual background for the industry, Cecil brought a new perspective to the business. Early on, Cecil showed interest in learning more about similar companies within the same market and considered something Stan would have never thought of—the acquisition of similar companies. A Montreal pipe spooling business, Alloytec Mechanical, first drew Cecil's attention. After convincing Stan, Canadian Erectors completed its first acquisition in 1979.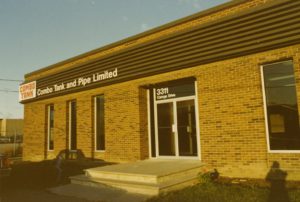 This acquisition was successful, and the family company considered acquiring a second firm: Combo Tank, a small field-erected tank company servicing the Ontario market. Cecil realized acquiring this business would expand Canadian Erectors to Ontario and the rest of Canada. At the time, the family company only did business in Quebec and New Brunswick. Cecil was young and inexperienced, and his older colleagues at the company felt buying the small, unprofitable Combo Tank would be a mistake. However, to Cecil it seemed a match made in heaven as both businesses would benefit from the acquisition—Canadian Erectors finding an opening for other markets and Combo Tank gaining much needed engineering, financial, and administrative help. Cecil moved forward with the acquisition and fortunately it worked out well. The next year, most of Canadian Erectors' profits came from contracts sold by Combo Tank.
This success was very encouraging, and Cecil devoted himself to the company. He focused on gaining as much insight and knowledge as possible. When identifying gaps and challenges to overcome, Cecil would analyze the situation to find a solution. Although Cecil's approach to business differed from his, Stan saw great potential in both his son and the newcomers within the management team. Confident in their capabilities, Stan made the decision to step down as CEO in 1982, leaving his son at the head of the company. At the time, Stan was 60 years old and Cecil was only 26.
Becoming Canerector: Growing Through a Recession
Now well established in Eastern Canada, the company looked toward the West. To enter the market in Alberta, the company would need to supply and erect very large tanks—something Canadian Erectors was not equipped to do. Two companies in Canada had this capability—Toronto Iron Works (TIW) and Horton Steel (which was owned by a large American public company). Looking to replicate the success of his Combo Tank acquisition, Cecil investigated buying TIW to further expand Canadian Erectors.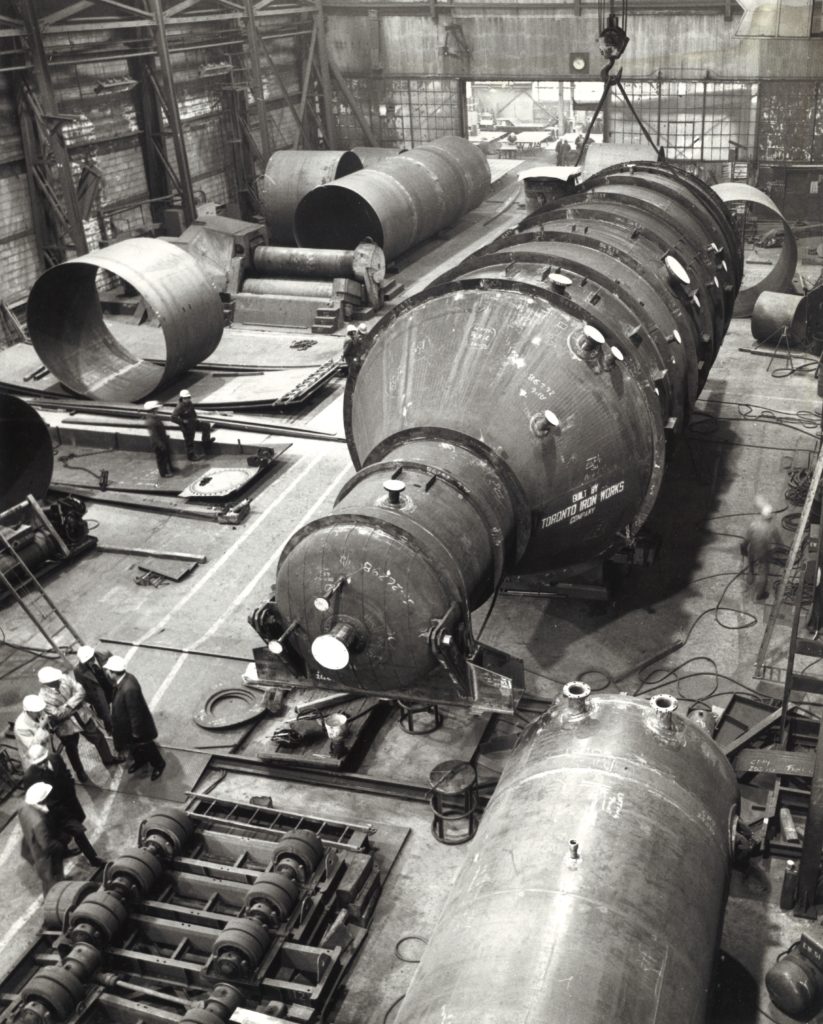 During this time, in the early 1980s, a recession was hitting hard and big firms, including TIW's parent company, were in severe financial difficulty. TIW's bankers needed a buyer and were more than willing to negotiate with Cecil. After many discussions with the parties involved, Canadian Erectors finally acquired three divisions – TIW, CE Macpherson, and CK Steel, now TIW Western – which were worth many times the value of Canadian Erectors.
In the middle of a disastrous recession, this acquisition was a huge risk. TIW was unprofitable, and Canadian Erectors had to take on a large debt while it had none previously. TIW needed restructuring, which led to many distressing decisions such as downsizing its main plant, letting go of employees, and closing Canadian Erectors' original Montreal plant. Cecil became TIW's president in order to tackle these challenges firsthand. He worked feverishly to reduce TIW's ongoing losses, and it took a few years for TIW to emerge from the crisis. This experience taught many important lessons to Cecil about the industry, operations, overall management, but also about himself. Fortunately, Canadian Erectors' bankers realized Cecil was navigating a very challenging market and supported him.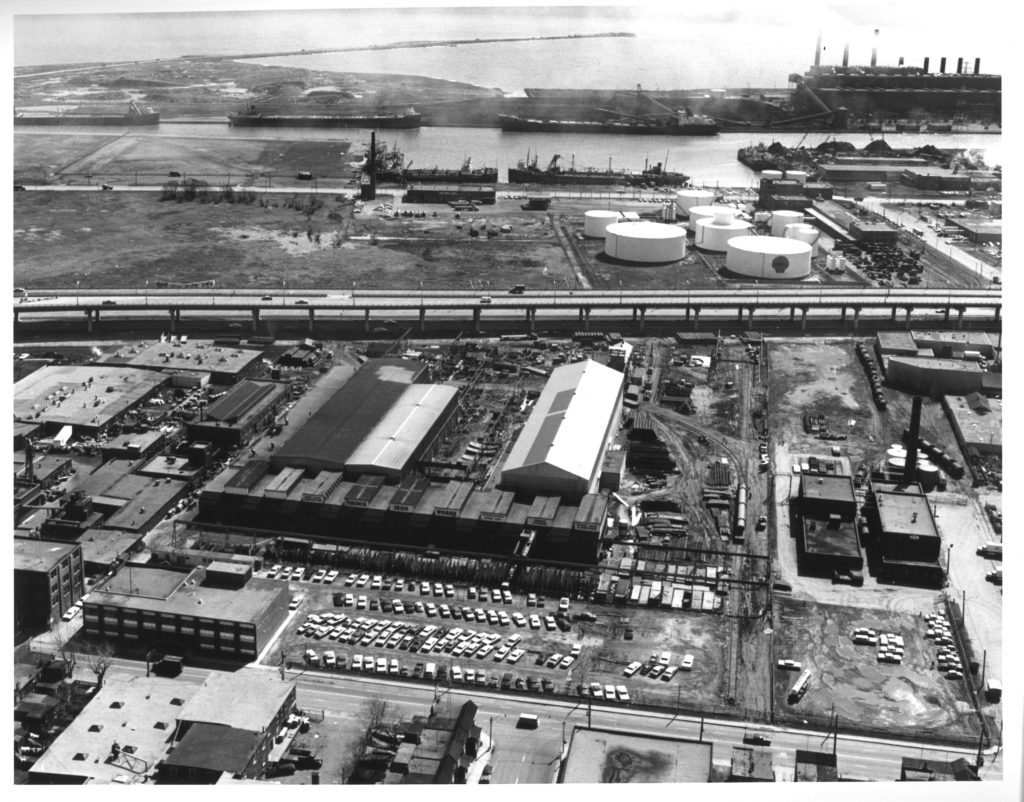 In the mid-1980s, the multifaceted aspect of Canadian Erectors—a company with separate operations in different locations—brought up the necessity of a change regarding the corporate structure. While he was focusing as TIW's president, Cecil did not have much time to get involved in the other operations within Canadian Erectors. The other businesses of Canadian Erectors managed to make modest profits during this time and Cecil realized that capable leaders made micromanagement by him unnecessary. He became an advocate for "light touch" corporate oversight of Canerector's companies, taking a decentralized approach to operating the businesses.
As well, in the beginning of his career at the family company, Cecil was able to learn so much from different experienced and knowledgeable leaders within the management team. Opportunities to meet and discuss allow leaders to learn from one another, support one another, and discover business opportunities with sister companies. To create such networking opportunities, Cecil and his wife Susan started to organize annual meetings with the Canadian Erectors' leaders, which included a social aspect with spouses being invited. Together, and supporting one another, the businesses were stronger and more successful, proving the family company's unconventional corporate culture was effective.
Looking to the Future: Strong Principles and Long-Term Focus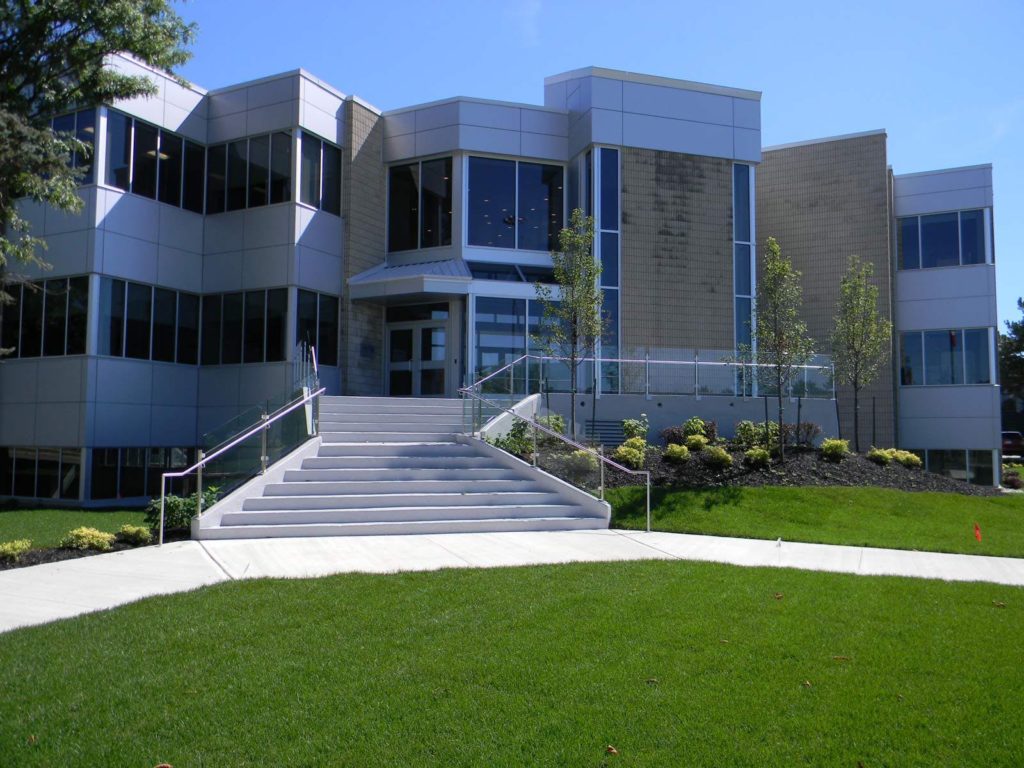 Through the following years, Canerector was quite profitable. Cecil continued to target and acquire businesses to build the company. The 1980s were not a triumphant period, as it was a tough decade with many challenges. However, it was a formative period that shaped Canerector into the company it is now. The family business went from one plant operating in Montreal to a national multidivisional business.
Through the growing pains that were TIW's acquisition and restructuring, the company had to shut down the plant in Montreal. As Canerector lost its original plant, it also lost its innocence. Important lessons were learned during this difficult time – lessons and fundamental principles still guiding its management team today: an aversion to debt, a long-term approach, an ownership model promoting flexibility and reinvestment, owning your facilities, and the importance of keeping plant and equipment up to date.
When a single owner with a long-term approach manages a company, it remains connected to its history, noticing the cycles and developing the ability to anticipate upcoming challenges. When challenges arise, the company is more prepared, solid, knowledgeable, and ready. This is the great advantage of family businesses – Canerector's history is still present as the former presidents Stan and Cecil Hawkins left their marks on the company, an accumulation of acquired knowledge through lessons learned when facing hardships. Looking back at all its challenges and successes during these 75 years, Canerector's current team is confidently moving forward, armed with this rich history and experience.