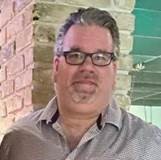 We are pleased to announce Kevin Medwick as President & General Manager at Champ Metal Fabrication.
With over 10 years of experience in manufacturing and distribution, Kevin served in senior leadership positions in the metal and machining industry. Through his career, he has led sales increases, operational improvements such as on time delivery and significant gains in productivity.
Kevin's track record of strategic and operational skills, as well as his leadership through development and partnership with highly performing teams will be an asset to Champ in the future.