Canerector is pleased to share that TIW Western Inc. (TIWW) has merged with Petro-Tech Heat Technology Inc. The combined product offering and engineering capabilities of these two companies will provide a single-source service unmatched anywhere else within the heat transfer industry.
"With the merger, we have maintained the Petro-Tech brand and integrated the operations fully into TIW Western. We want to develop Petro-Tech's product base with TIWW's strong industry presence," President and General Manager of TIW Western Inc., Chad Goll, says.
Petro-Tech and TIWW Operations to Remain in Calgary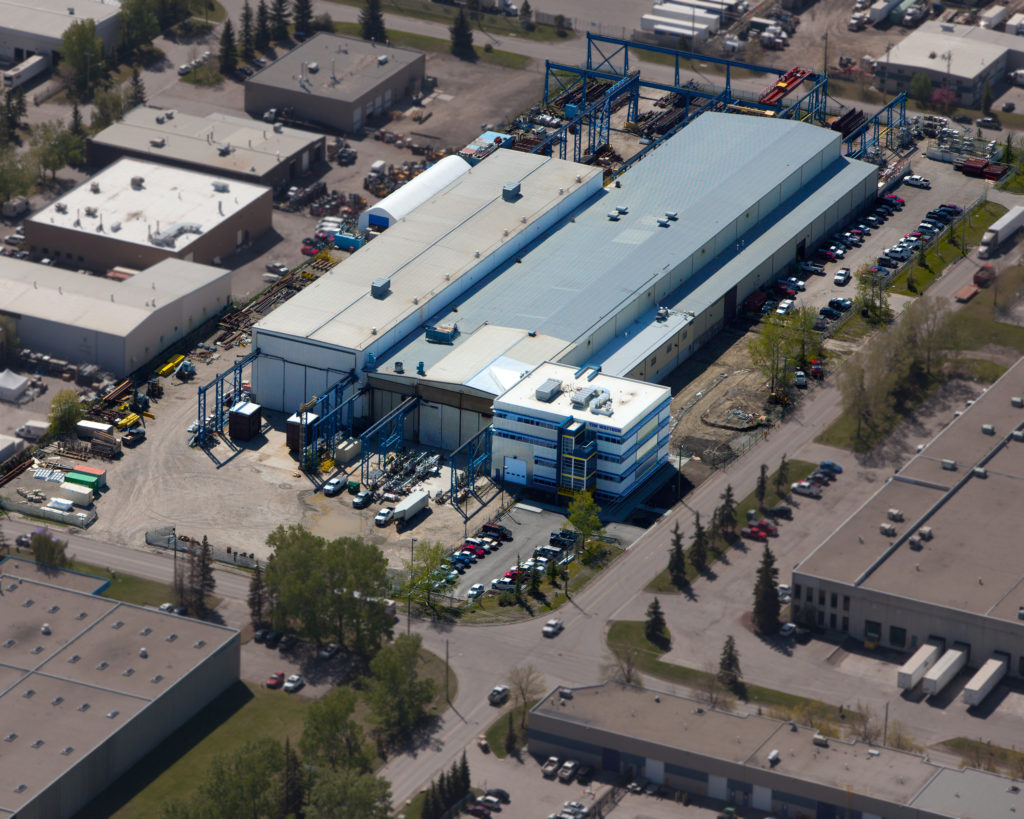 Both companies' operations are based in Calgary, Alberta and will continue to be based there out of the TIWW facility. Petro-Tech's former president, Blair Snow, continues to remain involved, expanding his role to become the vice president of sales and contracts of the combined business. "As the vice president of sales and contracts, my primary focus will be the commercial operations side of the new business entity, including the integration of the Petro-Tech team and suite of products into TIWW," Blair Snow said.
"By supporting the Petro-Tech brand and product offering with TIWW's reach and capabilities, we can leverage the combined strength of both teams." – Vice President of Sales and Contracts of newly merged TIWW and Petro-Tech, Blair Snow.
TIWW has been designing and manufacturing heat transfer equipment in Calgary since 1977 and are the leading supplier of Once Through and Heat Recovery Steam Generator (OTSG) units. Operating since 2002, Petro-Tech designs and manufactures a wide range of heat transfer products for the oil and gas and mining industries. Petro-Tech's product lines include thermal oil and glycol direct-fired heaters, indirect and line heaters, reboilers, heat exchangers and waste heat recovery units.
New Merger to Bridge Product Offering Gaps
This merger bridges any product offering gaps both companies previously had for the industries they serve. The combined product offering will allow the newly merged companies to support solutions for a much broader project base.
"Existing TIWW and Petro Tech clients are now able to source their fired thermal equipment from one vendor. The expansion of product offerings allows us to bridge gaps that we were not previously able to service." – President and General Manager of TIWW, Chad Goll.
TIWW's fabrication capacity will be offered to support Petro-Tech's existing clients. TIWW's primary location in Calgary, Alberta is 126,000 square feet on eight acres and their Nisku, Alberta location has 70,000 square feet of fabrication space on 15 acres.
"Petro-Tech's customer base will benefit from expanded access to engineering and the physical capacities of the TIWW facilities," Blair Snow notes. He adds, "As a company, we are now able to provide our clients with a more complete offering in terms of service capabilities, technology, and technical capabilities."
Canerector looks forward to watching the TIWW and Petro-Tech team lead their industries as a newly formed entity of best-in-class solutions and capabilities.