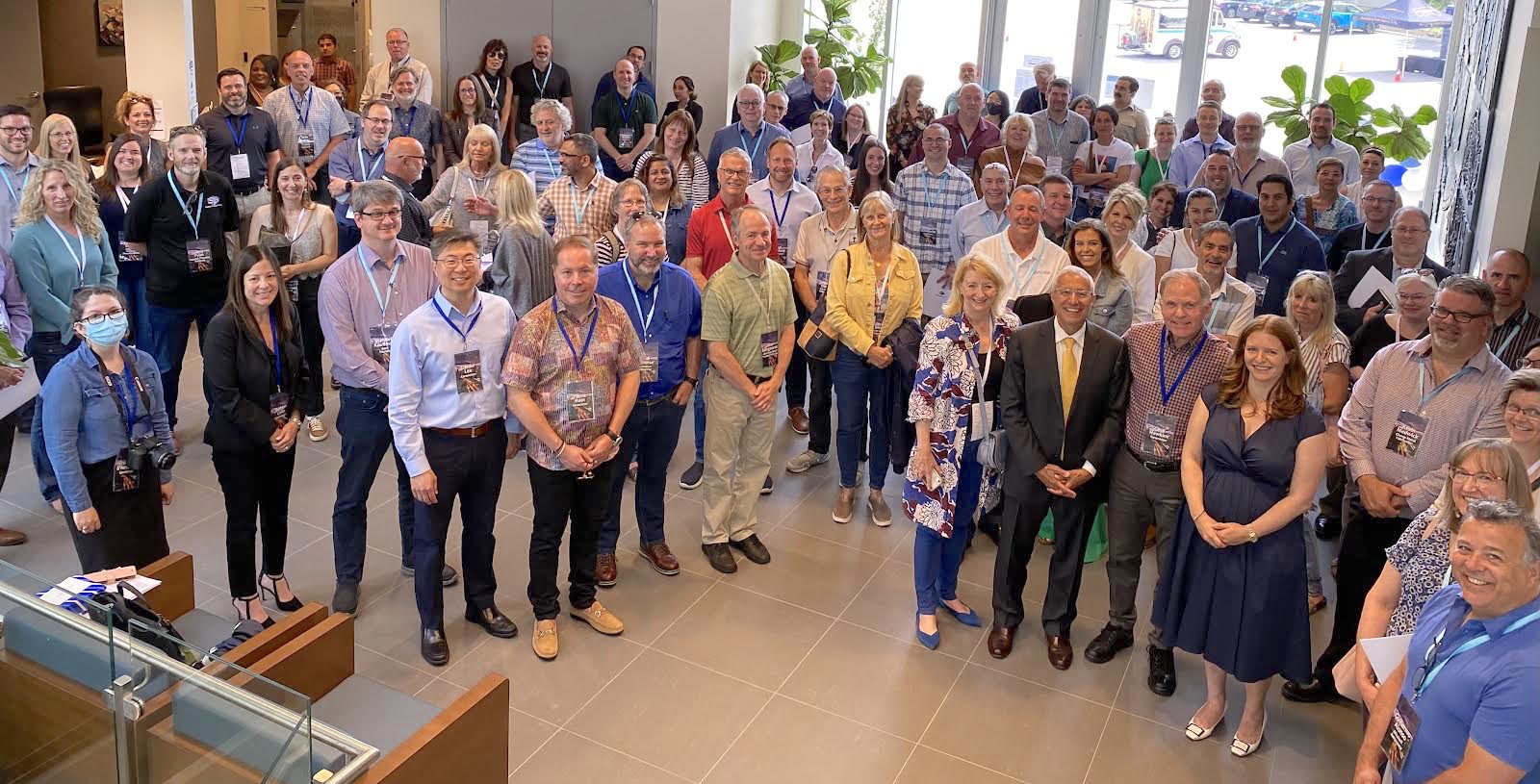 In honour of our 75th anniversary, Canerector held an open house celebration on Saturday, June 11th. All of our presidents from across North America were in Toronto for our annual Presidents Meeting and joined our corporate office staff to celebrate this special occasion in person.
Canerector's Open House Takes Us Back to Its Humble Beginnings
The celebration began with former Canerector CEO, Cecil Hawkins, sharing about the company's history and beginnings. He reminded all attendees that the company started its great journey in 1947 as the dream of an ambitious young man with little education or money. That young man was his father Stan Hawkins. Since its foundation, Canerector has grown into a successful family business – from a single plant in Montreal, Quebec, to multiple companies manufacturing and selling a wide variety of metal products across North America. Stan Hawkins would certainly be proud of the great achievements of the company and its leaders.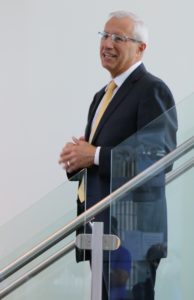 At the helm of Canerector from 1982 to 2015, Cecil called his time with Canerector an adventure: "It was an incredible experience for me, learning about different markets, regions, and cultures. Without this exposure, I would not have realized the complexity of our economy, or how dependent we are on each other in ways we usually don't appreciate. But fortunately we all live in two wonderful countries, Canada and the United States of America. North America is truly a land of opportunity. The company you see before you today is proof of that." Cecil concluded by thanking the crowd for all they do and have done for the company.
The Honourable Victor Fedeli, Ontario's Minister of Economic Development, Job Creation and Trade, added a few words on the family business and its impressive growth and diversity. He emphasized how proud everyone involved at Canerector should be to be associated to this great history, but also of their own achievements and the amazing products they make: "It's all about you, it's all about the people that you work with, the people that you lead and what you make."
Recognizing One of Our Own – Canerector Dedicates Boardroom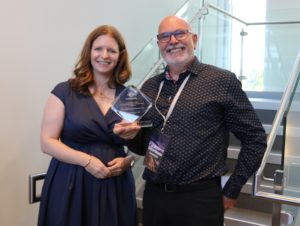 The Open House celebration was also a great opportunity to recognize retired Canerector Vice President Pierre Désormeaux. Canerector's CEO, Amanda Hawkins, spoke of Pierre's accomplishments, saying, "Thanks to Pierre, Canerector was able to take advantage of opportunities to embark on daunting expansions, not once, but twice. These very difficult times in the company's history created the group of businesses that you see today." In honour of Pierre's devotion and great achievements through his years at Canerector, we dedicated a boardroom in his name within our offices. Our team will be reminded of his inspiring leadership and we will all keep him in our hearts.
Canerector's Open House Gives Inspiring Art Tours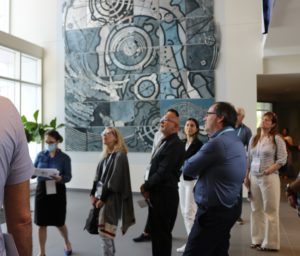 The celebration also included organized tours of the artwork proudly adorning our office walls created by the talented artist Jarmila Kavena. Jarmila is the wife of retired president, Milan Kavena, of Mitchell Aerospace foundry. Ever since Jarmila met Milan, the foundry and its processes have inspired her, which she incorporates into her artwork. The main theme of Jarmila's art is transformation: the physical material transformation of metal by use of heat, fire, and other processes, which is a metaphor for all transformation around us, including within ourselves.
Jarmila's collections include various forms of art such as paintings, prints and sculptures using a wide variety of media from paint and wax to metal. Through the art tour, our guests admired the artist's work and learned more about its themes, symbols, media, and techniques used, as well as Jarmila's inspirations and intentions. They gained a new perspective on manufacturing processes, art in general, and how both worlds are connected.
It was our great pleasure to welcome all of our presidents and corporate office staff together to celebrate our 75th anniversary. Our sincerest thanks and appreciation for all that they do.
UPCOMING RELATED ARTICLES:
• Pierre Désormeaux's boardroom dedication and career highlights.
• More information and pictures about Jarmila's fascinating artwork.