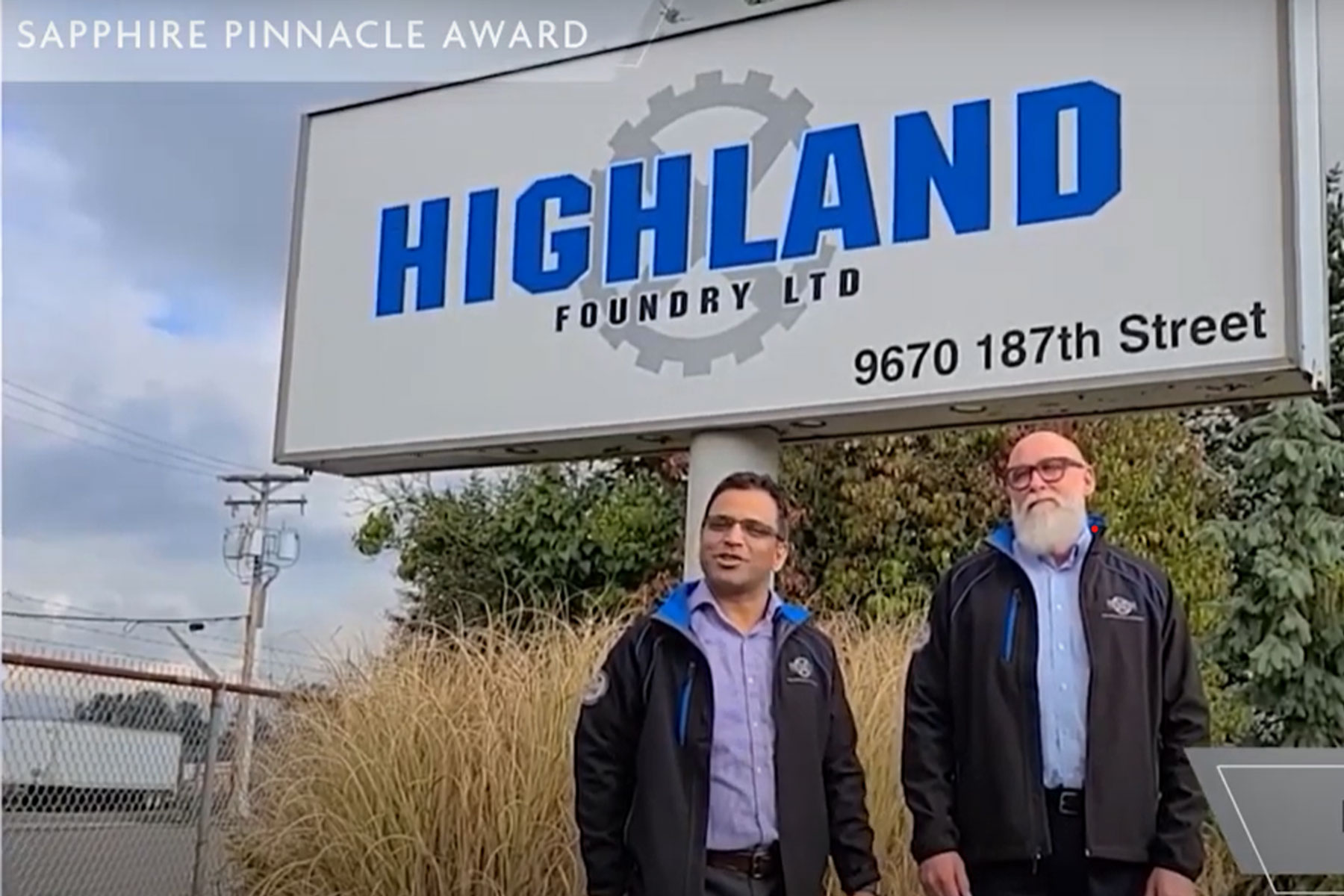 A big congratulations to the team at Highland Foundry Limited! Not only are they celebrating their 50th anniversary this year, but they also won two safety awards from the Manufacturing Safety Alliance of BC:
The Sapphire Safety Pinnacle Award
The JHSC (Joint Health and Safety Committee) Excellence Award
Founded in 1970, the team produces highly engineered, custom metal castings for customers around the world. Safety is central to their business strategy, which is evident by these wins.
The Sapphire Safety Pinnacle Award is "granted to companies who have successfully developed and implemented a health and safety management system to meet OSSE (Occupational Safety Standard Excellence) certification standards and maintain the certification while their leadership demonstrates commitment to safety."
The JHSC Excellence Award is awarded to a joint health and safety team "for excellence above and beyond regulatory requirements, making a positive impact on workplace culture with demonstrated team leadership."
At a time when safety is even more important than it has ever been, these achievements are truly impressive. We know the team will continue this strong legacy for the next 50 years!