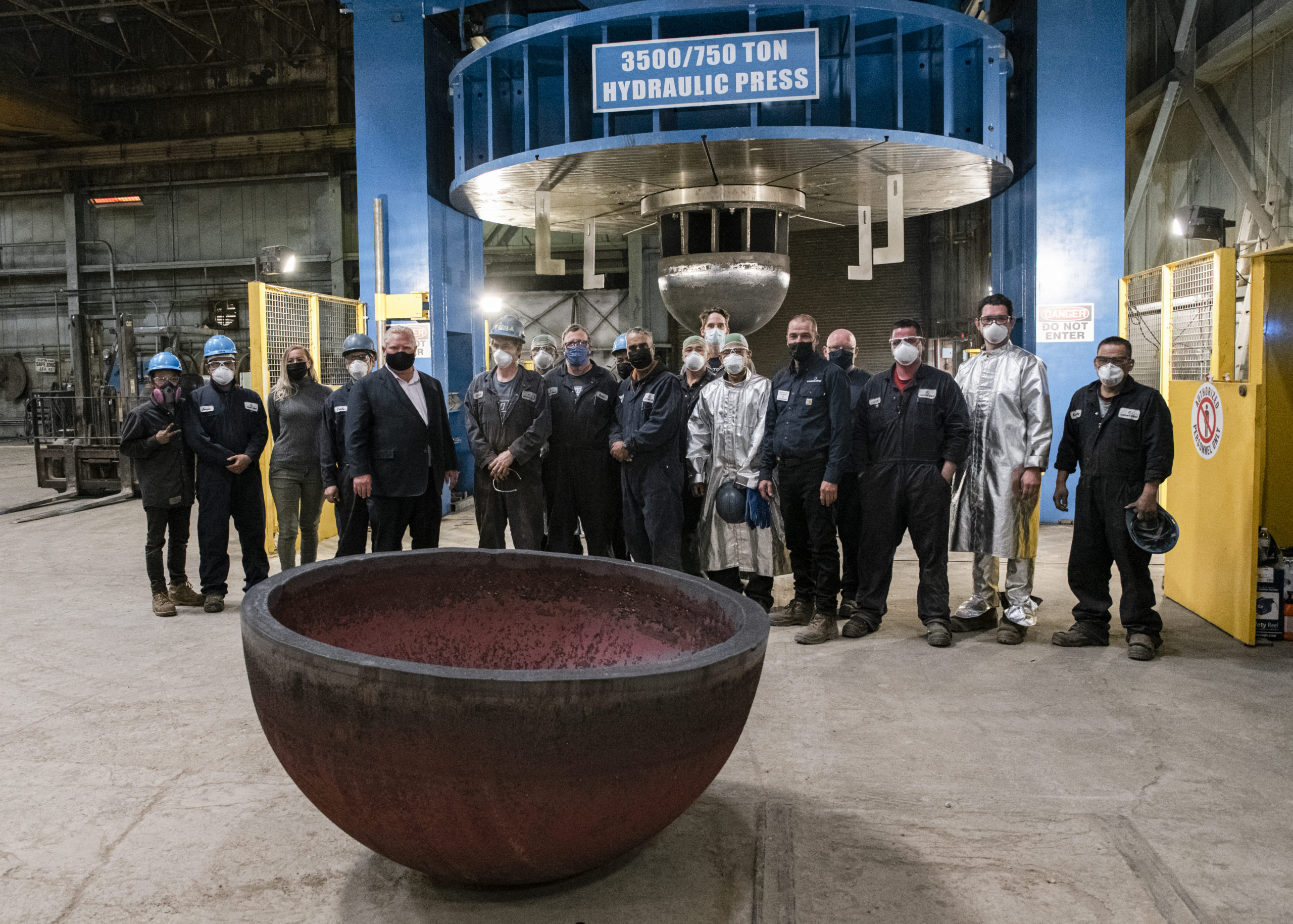 Above Photo: The Hon. Doug Ford tours Conrex Steel's new 3500-ton head press. 
On Friday, November 19th, Conrex Steel unveiled North America's largest ever head press. Ontario's Premier, The Hon. Doug Ford, toured the facility and joined Canerector CEO, Amanda Hawkins, in congratulating Conrex Steel along with their partners on this project.
"I love coming to companies like this… and have an opportunity to meet the great people of Ontario who are an economic powerhouse around North America," said Premier Ford.
Conrex Steel specializes in fabricating conventional (one-piece) and segmental (multi-piece) heads for storage tanks and vessels throughout North America. This massive new 3500-ton press forms hot and cold steel plates to six inches thick, and has 15 dies of different sizes designed for various head shapes and plate thickness.
This new press is a great example of a strong Ontario manufacturer committed to top-tier quality with a drive to grow and strengthen Canada's manufacturing industry. Their new press highlights the value of collaboration within the manufacturing industry, partnering with Macrodyne Technologies, Source Industrial and NGen to see this project through to completion.
Here's a look at some pictures from this exciting day:
Photo credit: All photos by Corinne Moco of Olive Rae Photography.