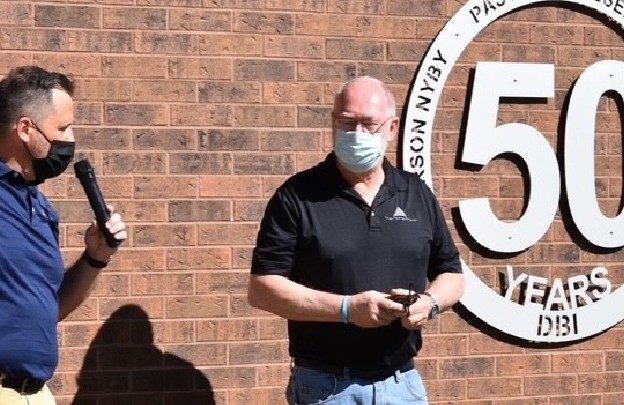 Douglas Barwick (DB) Piping Group celebrated their 50th anniversary this year, and also honoured employee John Jonkman's 50 years of service. Their longest serving employee, plant manager Jonkman joined Douglas Barwick's predecessor company when he was still in his late teens. To mark this significant milestone for the company, Jonkman helped unveil a 50-year plaque on September 16. In addition, to commemorate Jonkman's long-standing commitment to the plant, the original DB building was renamed "The John Jonkman Pipe Shop."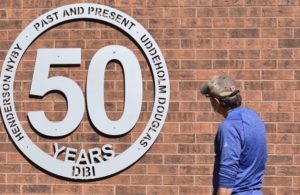 DB Piping Group is a leader in stainless steel pipe, pipe fittings, and piping accessories. Opening in 1971, the main manufacturing site in Brockville, ON was acquired by Canerector in 1993. Canerector Inc. chairman, Cecil Hawkins, was on hand for the celebrations.
Taking a moment to reflect on the Brockville site, Hawkins said, "This is the largest plant of its kind in Canada, and I would argue that this is because this has been owned by the same family for 28 years." Hawkins added, "Owning the site for that long has allowed for years of investment to grow the local site to its current size."
Congratulations to the entire team at DB Piping Group, and especially John Jonkman, on their 50th anniversary!
CTV News was also on hand to cover this amazing achievement. You can watch their news story below: