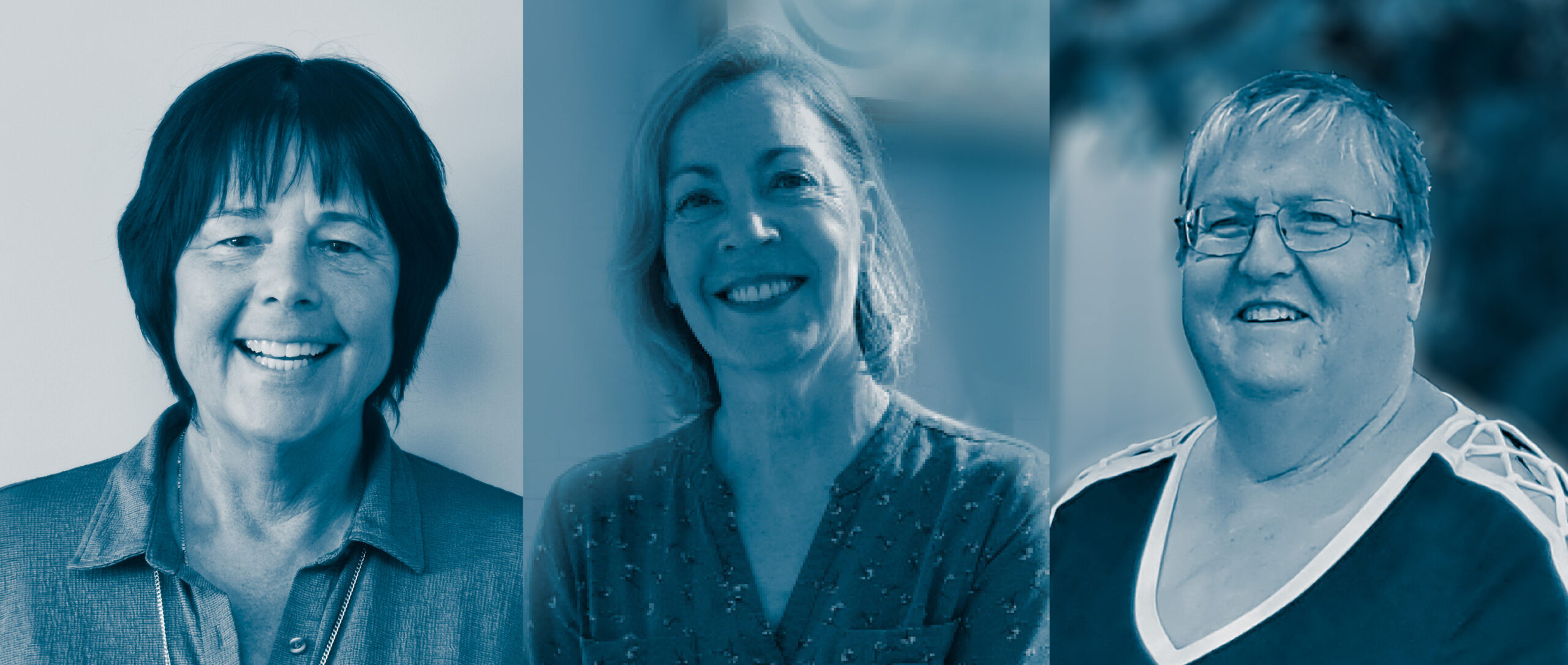 According to Canadian Manufacturers & Exporters, women account for 48 percent of the Canadian labour force, and just 29 percent of the manufacturing workforce. While these numbers have a long way to go before we can claim to work in a gender-balanced industry, women who have pushed the envelope over recent decades have managed to move the needle and pave the way for more and more young women to pursue STEM-focused careers in manufacturing.
With their upcoming retirements on the horizon, Canerector took the opportunity to sit down with three trailblazing leaders, Judy Gibson, Kelly Murphy, and Mary Kurtz, who brought us along as they looked back on their incredible careers and the industry they love so dearly.
Judy Gibson
Drafting Manager, Northern Blower Inc.
Joined in 1983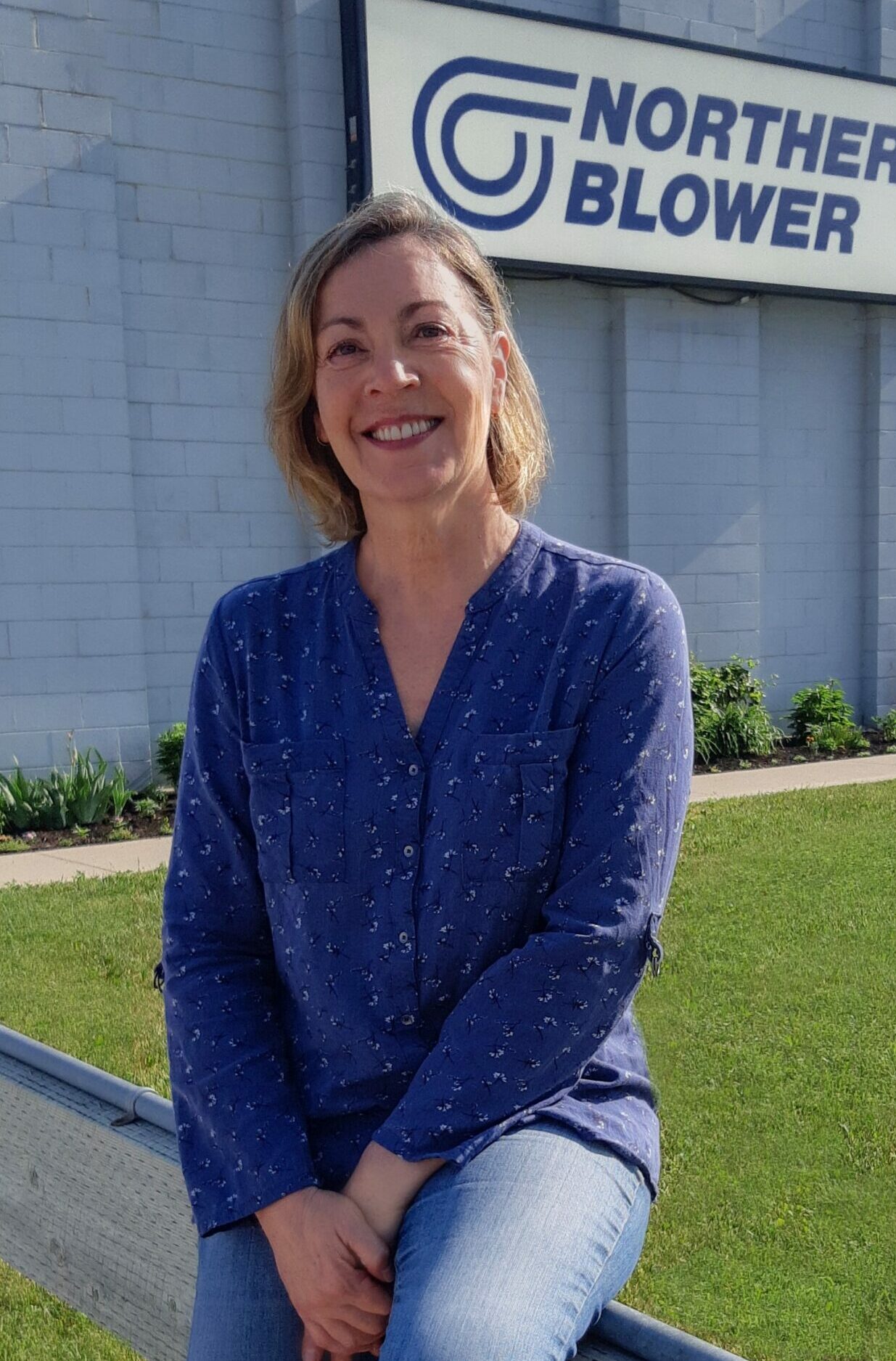 When Northern Blower's Drafting Manager, Judy Gibson, attended Red River Community College for a one-year Mechanical Systems Drafting course, she knew she was on the right path.
First drawn into the field by the artistic aspect of drafting, Judy enjoyed the challenge of customization. "I really liked the process of calculating and planning a plumbing or HVAC system to meet the needs of a building," she explained – and this would bode well for her first role.
Were it not for the fact that Judy had an acquaintance who was already working at Northern Blower, an industrial fan designer and manufacturer based in Winnipeg, this life-changing opportunity could have easily passed her by.
At the time, the only other women in the company worked in accounting and transcription-related roles. But, with an important figure to look up to, Judy was destined to work in a more technical position. That person was her mother. "My Mom definitely had an artistic side and liked to draw out plans for different projects," she said, reflecting on an impressive scale model her mother created of their small-town elementary school. "I suspect she would have done very well in a technical role. I must have gotten a lot of my talent from her."
Coming into the industry as a 20-year-old woman, it took a while for Judy to be taken seriously—particularly on the shop floor. "But over time, I believe I earned the respect of my colleagues by showing them what I was capable of. I am so glad I did not listen to the foreman who suggested that I should be running a daycare." Fortunately, Judy had several mentors who supported her throughout her career, from which two stood out. Bob Doepker treated her with great patience and kindness as they solved problems in the Drafting Department. Ted Hansel, a Design Engineer, took the time to help her understand how fans work and teach her which rules are "hard and fast" versus those that could be tweaked to create a custom solution.
Admitting that shyness was one of the biggest obstacles she had to overcome throughout her career, Judy credits her teachers and leaders who encouraged her and helped instill confidence in her while she found her stride.
Through the years, Judy had the opportunity to work in different roles, starting with drive selections, production drawings, and progressing to more complicated equipment as her experience grew. She also enjoyed learning how to do CNC programming for the torch cutting and punching machines in the shop. She even took on a 6-month stint in sales, which gave her a new appreciation for the role of the sales team. She happily rejoined the drafting team when she was no longer needed in sales and has held the position of Drafting Manager since 2011.
For all the young women currently pursuing technical careers, Judy advises, "Never be afraid to ask questions, no matter how dumb you think they are! They are an opportunity to tap into someone's experience, and you will often get more than you asked for. Most people are happy to share and teach."
While she looks forward to lots of outdoor activities, playing her ukulele, and travelling Eastern Canada in her retirement, Judy's sure about one thing—it's the people in our community that she'll miss the most. "This is my second family, and we've been through a lot of ups and downs together."
For Judy, all her achievements are team achievements. Everyone contributes by bringing their particular skills together to create a great end product. There is nothing that makes Judy prouder than seeing a complex, custom fan loaded onto a truck, heading down the highway.
Looking back, Judy says custom work is what kept her engaged all this time. She enjoys taking on the challenge of finding a solution, whether it be for an installation in a tight space or replacing a competitor's equipment with her team's product with as little disruption to existing structures as possible. "I love the product and the manufacturing processes, and—as much as anyone can—I love fans! I am proud of what we do, and the people who make it happen."
We can appreciate that, Judy—just as we've appreciated your wonderful contributions to the Canerector community over the years!
Kelly Murphy
General Manager of Central Machine and Marine (CMM) and Onsite
Joined in 2020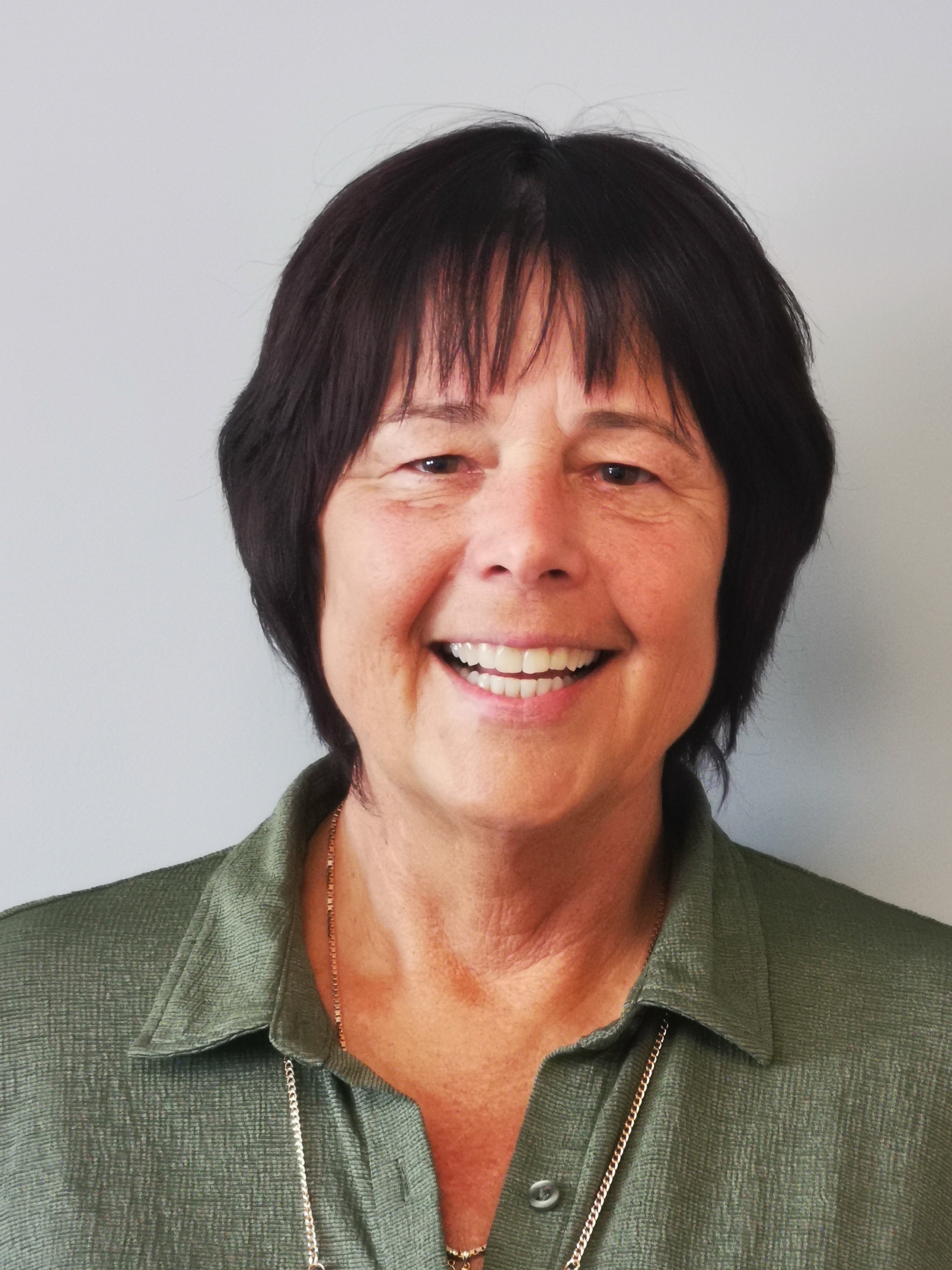 Kelly Murphy, General Manager of Central Machine and Marine (CMM), a large-scale machine and fabrication facility located in Southwestern Ontario, might have only joined the Canerector community just three years ago, but there was simply no denying the lifetime of experience she had as a successful female leader in the manufacturing world.
"I've worked my entire career in male-dominated environments," said Kelly when we first reached out to discuss her life's work. "When you are the only women in your field, you [sometimes feel the need] to tread lightly at first, until you prove that you have the knowledge or experience to help the team. It takes a lot longer to earn respect than your male counterparts. Once you do earn that respect, you're off to the races!"
Noting that the landscape has changed significantly in the last 30 years, Kelly recognizes there still is a long way to go before achieving greater gender balance in the workplace. However, Kelly is confident that—just as she did after earning a diploma in Computer Programming Analyst and Accounting from Lambton College—young women who choose a career in our industry will continue to bring different and valuable perspectives to their roles and teams.
"I feel that women bring a different perspective to management roles. They watch, listen and think outside the box," she shared. "And usually by this point in their career, they've been shot down enough that they just speak their mind and get things done!"
During her childhood, Kelly watched her mother enter the workforce out of necessity with no education, yet she persevered and moved up through the organization. Inspired by this strong female role model, Kelly has taken her advice to heart – to learn every day and push forward.
Besides her mother, Kelly was lucky to have the support of a mentor early in her career. On her first job at a mould-making company, the owner, Jack Burgess, took Kelly under his wing. He saw Kelly's true potential and quickly moved her through the business. Although he appeared to be tough on her, Kelly has come to realize he was teaching her life skills that she would carry with her through the rest of her career.
As a leader, Kelly found great success and celebrated many achievements in both her current role, and her Operations Manager position before it. When asked which achievement was the most memorable, there was a clear front-runner from early in her career: "Watching the first load of grain leaving the site from a feed mill that I helped design, build, and install in another country."
Kelly admits that a career in our industry is not an easy path for women, but she still believes it is a very rewarding one. She feels there is nothing quite like seeing the faces of your employees when a tough job goes out the door safely, on time, and on budget. Kelly knows that once she retires, she'll miss those faces and the everyday engagement with her colleagues.
While she joked about no longer having to set an alarm clock, Kelly is looking forward to painting, spending quality time caring for her aging parents, and remaining open to opportunities for a potential 'epilogue' to her career in the years ahead.
However she ends up spending her retirement, we can attest that the free time and flexibility she'll enjoy will be well deserved!
Mary Kurtz
Nordstrong Equipment Limited
Joined in 1987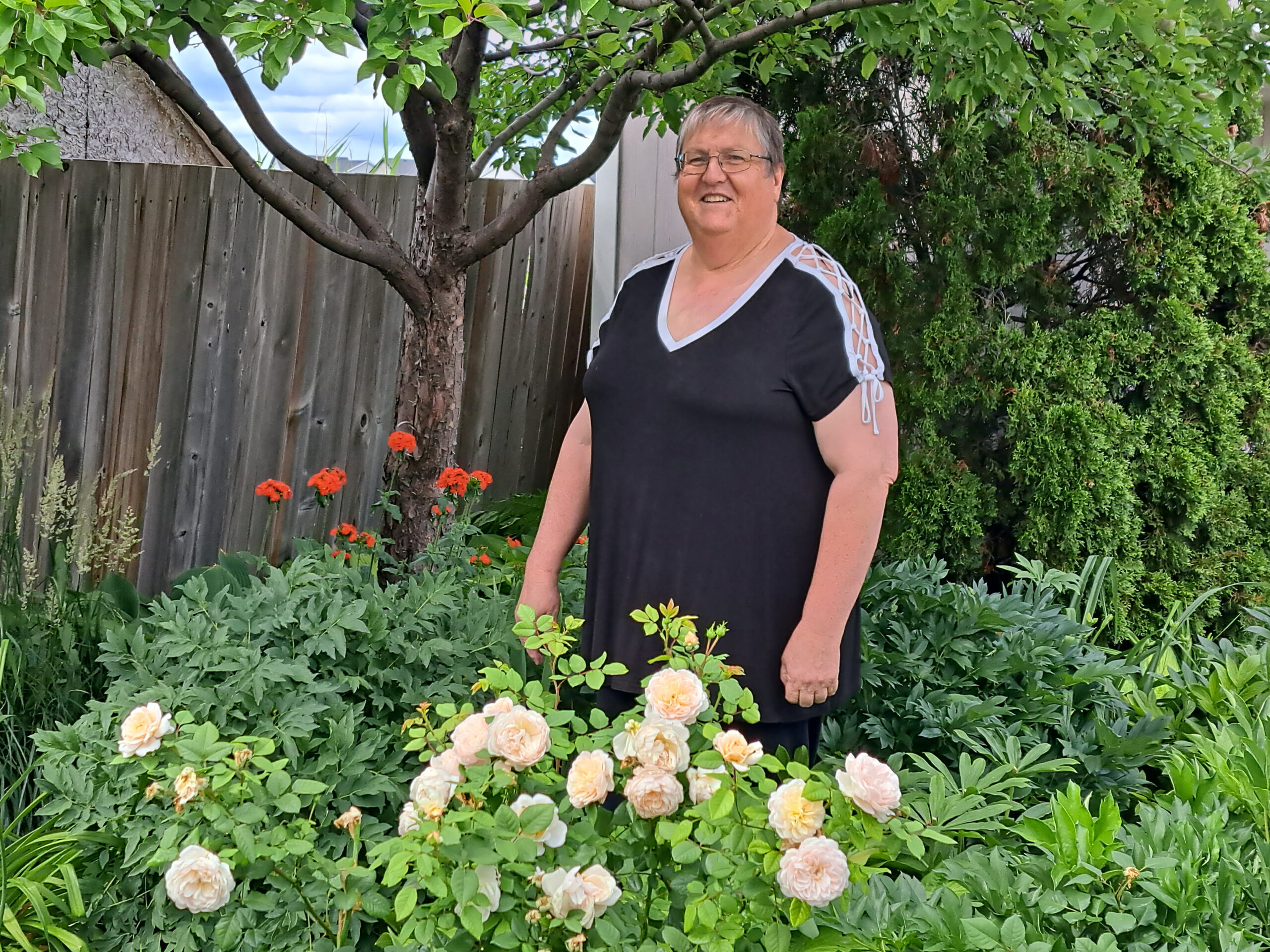 Just one year after Mary Kurtz first arrived at the University of Saskatchewan to study Engineering in 1975, she moved onto the Saskatchewan Technical Institute in Moose Jaw to take on Architectural Engineering Technology instead. By the Spring of 1978, her program was complete, and she embarked on a lifelong journey through the world of grain handling when she began to work in the construction division of Cargill Ltd. in Saskatoon.
In the Summer of 1983, after two years at the Engineering Department of Cargill's head office in Winnipeg, Mary began her first stint working at Nord-Sen Metal Industries, a manufacturer of bulk material handling and conveying equipment, where she had the opportunity to design and draw Nord-Sen's first bucket elevator gravity boot. Four years and two companies later, she took her newly acquired CNC manufacturing and programming skills—with which she could do complex flat pattern development "using nothing but your brain and a calculator"—and finally landed back at Nord-Sen Metal Industries in Spring 1987.
At the time, Mary was one of three women at the company, and the only woman working directly with product development and manufacturing. Even though it wasn't easy, Mary looks back on that time with fondness. "Those first five to ten years of working at Nord-Sen made me the employee and designer I am today."
Working in close collaboration with the shop, she learned what it could do; what the longest, thickest material they could shear or bend, what they could punch, saw, cut and machine—all knowledge that is vital to a good designer.
Being a woman in a male-dominated environment in the 1980s and 1990s posed its challenges. Mary's biggest hurdle was how poorly some male colleagues treated her. She had to deal with harassment and those who doubted her as a designer. However, Mary did not back down and continued doing the job she loved. "I still do not know if I just outlasted them, or if we all concluded that it was a waste of time and energy. Since I wasn't going to fold up my tent and leave, we settled into a good strong working relationship that was built on respect and acceptance." Without any mentor to navigate and support her, Mary still found strength and resilience through her undeniable passion for design and manufacturing. She had a strong desire to surpass her own expectations.
When Nord-Sen was purchased by Canerector in 2003, Mary had the great pleasure of meeting Cecil Hawkins, who always made the time to sit down and visit with her whenever he travelled to Winnipeg. Recalling one of their more memorable encounters, Mary said Cecil once arrived with his young daughter Amanda in tow.
Knowing that Amanda had her sights set on a career in Engineering, Cecil knew Mary would have helpful insights to share, and so she did. Mary spoke candidly with Amanda about what it would be like to work in a male-dominant field that might be unwelcoming to women and expressed the importance of staying focused on her education and goals above all other distractions.
Throughout her career, Mary held a variety of roles without having an official title – CNC programmer, equipment designer, supervisor of engineering, resident IT person and even general jack of all trades when required. Whatever the task, Mary took it on full force so that the company would succeed.
Over the last several years, she has been focused as a designer on big and complicated bucket elevators which are usually some of the most costly single pieces of equipment manufactured by Nordstrong. One of her greatest achievements came in 2022 when she contributed to designing the most expensive bucket elevator the business has ever built – a 500 horsepower 48" diameter shipping elevator for the port of Vancouver. Mary explains proudly that after the design and approval process, she alone was responsible for all subassemblies, weldments, part drawings, deciding how to manufacture the product, and preparing all the associated tasks involved.
As she approaches retirement, Mary shares more words of wisdom for the next generation of women entering the industry. In addition to taking responsibility for one's actions and learning from their mistakes, she believes that you need to fight for what you want, "You cannot make a career [merely] as a participant, you must want to be a winner and fight for it!"
Though her one-of-a-kind sense of humour, work ethic, and signature practicality will be greatly missed by everyone across the Canerector community, we are thrilled that Mary can finally enjoy her many hobbies and interests to the fullest, including gardening, watercolours, photography, and spending time with her 10-year-old Bouvier des Flandres, Grace.
"My most fervent wish is that in working through my retirement, I find contentment with my life… as I move closer to that goal, the time will come to take off my gloves, step out of the ring, and leave the fight for the next generation." Spoken like a true legend–congratulations, Mary!
Congratulations Trailblazers!
Through their hard work, innovative spirit, and character, Judy, Kelly, and Mary have each left an indelible impression on our business and community.
We wish them the very best as they embark on the next chapter of their lives and look forward to championing the young women who follow in their remarkable footsteps!